Hello all!
Another year past and after the big merge over to GMS a lot has been lost, but not forgotten.
I've missed you all so much

(i put sad face instead of f7, because nexon moved the emote to f8 xD) I moved it back to f7 on my game though lol!
It's my main goal to put back together what once was on the Luna server and as such (without knowing who's migrated and who's doing what just yet) we have openings for the following positions;
Jr Master x 3
Event Leader x 1
Forum moderator x 2
There doesn't appear to be much going on right now on Luna, but i think thats also a very good reason to rise up and make something of it before it gets too crouded.
Let me know if you're interested, also i'm doing work on the forum at the moment so apologies in advance if things look weird from time to time, like the tool bar for message replies not having a colour i''m happy with just yet. I'm working on it DON't worry!
That's it for now, let me know on here or in game if you're intersted in any of the above.
I will be resetting guild memberships to non-guild member status soon, probably tonight and if i don't get any sort of Admin rights to the guild in-game again any time soon i may rename the guild as i cannot progress a guild without it, but that's only in the worst case scenario as i want Atomica as my no.1 just have no access to it at the moment.
So... For now that's it guys and if you come by this you can catch me in-game also. I'm currently playing a character called Remmi.
<3
_________________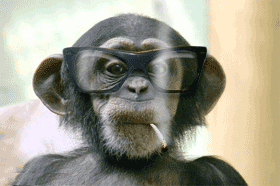 Chimps once ruled the world, don't under estimate them!
Administrator




Number of posts

: 463


Age

: 36


Location

: Uk


Job/hobbies

: Semi pro poker player,IT Nerd


IGN's

: Fonzy82,Helíx,Ennzo,Soleman,xSwiftx,Str1der,Mccnlight,Tomcat


Points :

4361


Registration date :

2009-01-02



Bobby \o/
You know me, just call me when you need anything!
i'm downloading maple as we speak, while you are having breakfast at noon! Tsk tsk..!
Well enjoy and see you soon!
Kickass Poster




Number of posts

: 386


Age

: 30


Location

: Netherlands


IGN's

: Riserva, MeowMaru, Melabo


Points :

3659


Registration date :

2010-08-07



Cool stuff, i'll be on... umm... Remmi i think lol! Either Remmi or Kitz.
_________________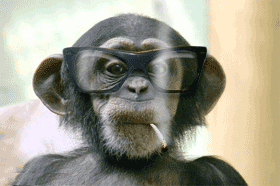 Chimps once ruled the world, don't under estimate them!
Administrator




Number of posts

: 463


Age

: 36


Location

: Uk


Job/hobbies

: Semi pro poker player,IT Nerd


IGN's

: Fonzy82,Helíx,Ennzo,Soleman,xSwiftx,Str1der,Mccnlight,Tomcat


Points :

4361


Registration date :

2009-01-02





Similar topics
---
Permissions in this forum:
You
cannot
reply to topics in this forum