In theory most anti-virus programs do a very good job once installed from new, but what if you have been infected where the virus hides itself before you install your anti-virus program?
To combat this, I myself have decided to run my games without any anti-virus program installed, but using 4 others programs to check twice a week on my PC.
PLEASE NOTE: You do not need to follow this method, it's just from experience the best way i personally have found to keep my PC c100% clean.
The four programs i use and the reasons i use them are written as follows:

1: ESET Online anti-virus scanner ~
I use an online anti-virus scanner as the increase in evolved viruses today tend to hide themselves from programs that are installed on your computer. Using an online scanner eliminates this possibility as the virus/trojan has no access to the program scanning it and therefore is found with its pants round its ankles!

2: Bit Defender Quickscan ~
This is a smaller faster online scanner program i use after having used the ESET just as a fail-safe in case ESET did actually miss anything although ESET has never failed me yet. (BIT DEFENDER is just my way of keeping double secure)

3: SPYBOT Search & Destroy ~
MY favorite of all registry searchers. This little baby may take a while to finish, but thoroughly searches your registry for Tracking keys and Spyware. It's very effective! It also has a wall defender, which protects your current default browser from being infected with spyware.

4: MalewareBytes Anti-Maleware ~
Although Spybot is very good, as usual, i like to keep double safe with my checks and MalewareBytes is also a Perfect program to use after Spybot to do so.
All these programs are free to download and free to use and update, therefore being cost effective. The fact that no anti-virus is installed gives me faster game play due to less processor resources although this method may not be first choice to all.
If you still crave the real time protection from an installed anti-virus program, I'd recommend 'Norton Anti-virus 2009 Gaming Edition', which i also have used before. This version or Norton has a very clever gaming mode which, when your game goes to full screen, switches off all real time updates and other features that use internet resources along with real-time protection if selected.
http://www.eset.com/online-scanner
http://quickscan.bitdefender.com/
http://fileforum.betanews.com/detail/Spybot_Search_and_Destroy/1043809773/1
http://dw.com.com/redir?edId=3&siteId=4&oId=3000-8022_4-10804572&ontId=8022_4&spi=d12ff12615a8c09e1f3c74b596e7dced&lop=link&tag=tdw_dltext&ltype=dl_dlnow&pid=11375988&mfgId=6290020&merId=6290020&pguid=ZUcpowoPjGEAAEE@AE8AAAHh&destUrl=http%3A%2F%2Fdownload.cnet.com%2F3001-8022_4-10804572.html%3Fspi%3Dd12ff12615a8c09e1f3c74b596e7dced%26part%3Ddl-10804572[/url]
Last edited by Bobby on Wed Jun 02, 2010 4:04 am; edited 9 times in total
_________________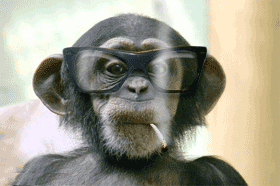 Chimps once ruled the world, don't under estimate them!
Administrator




Number of posts

: 463


Age

: 36


Location

: Uk


Job/hobbies

: Semi pro poker player,IT Nerd


IGN's

: Fonzy82,Helíx,Ennzo,Soleman,xSwiftx,Str1der,Mccnlight,Tomcat


Points :

4361


Registration date :

2009-01-02



Can you post some populair links maybe? I think it'll be usefull. Other than that, nice one!
NOT in Guild




Number of posts

: 269


Age

: 28


Location

: The Netherlands


Humor

: Got no


IGN's

: FapaIot, Cýrax


Points :

3636


Registration date :

2010-04-10



I have always used Avast to keep my computer clean and make my friends /Format C: one every 1 / 2 years.
Poster




Number of posts

: 118


Age

: 27


Location

: As near internet as possible


Job/hobbies

: Paladin


Humor

: Paladin


IGN's

: Rambolicious


Points :

3105


Registration date :

2011-02-13





Similar topics
---
Permissions in this forum:
You
cannot
reply to topics in this forum